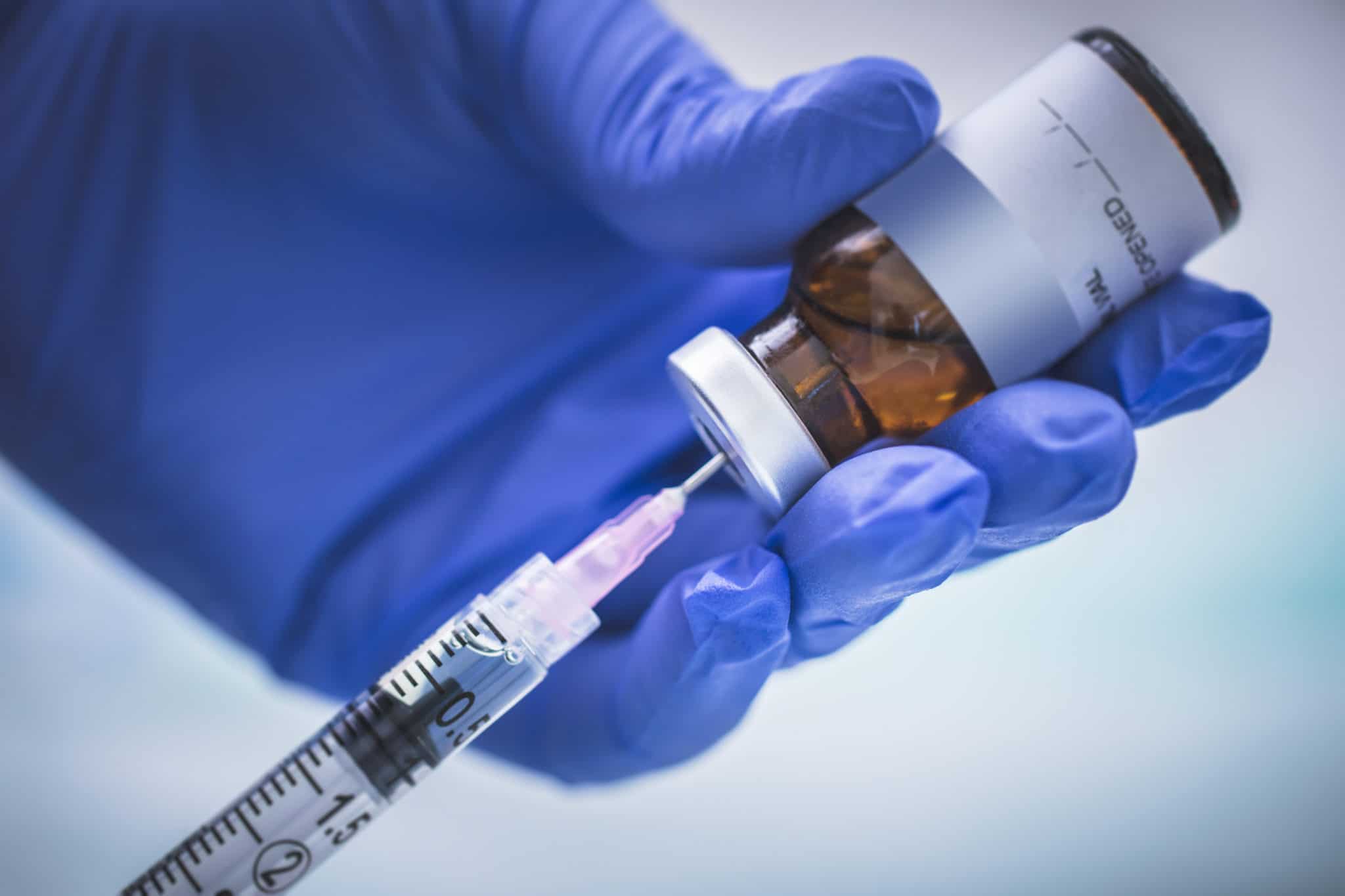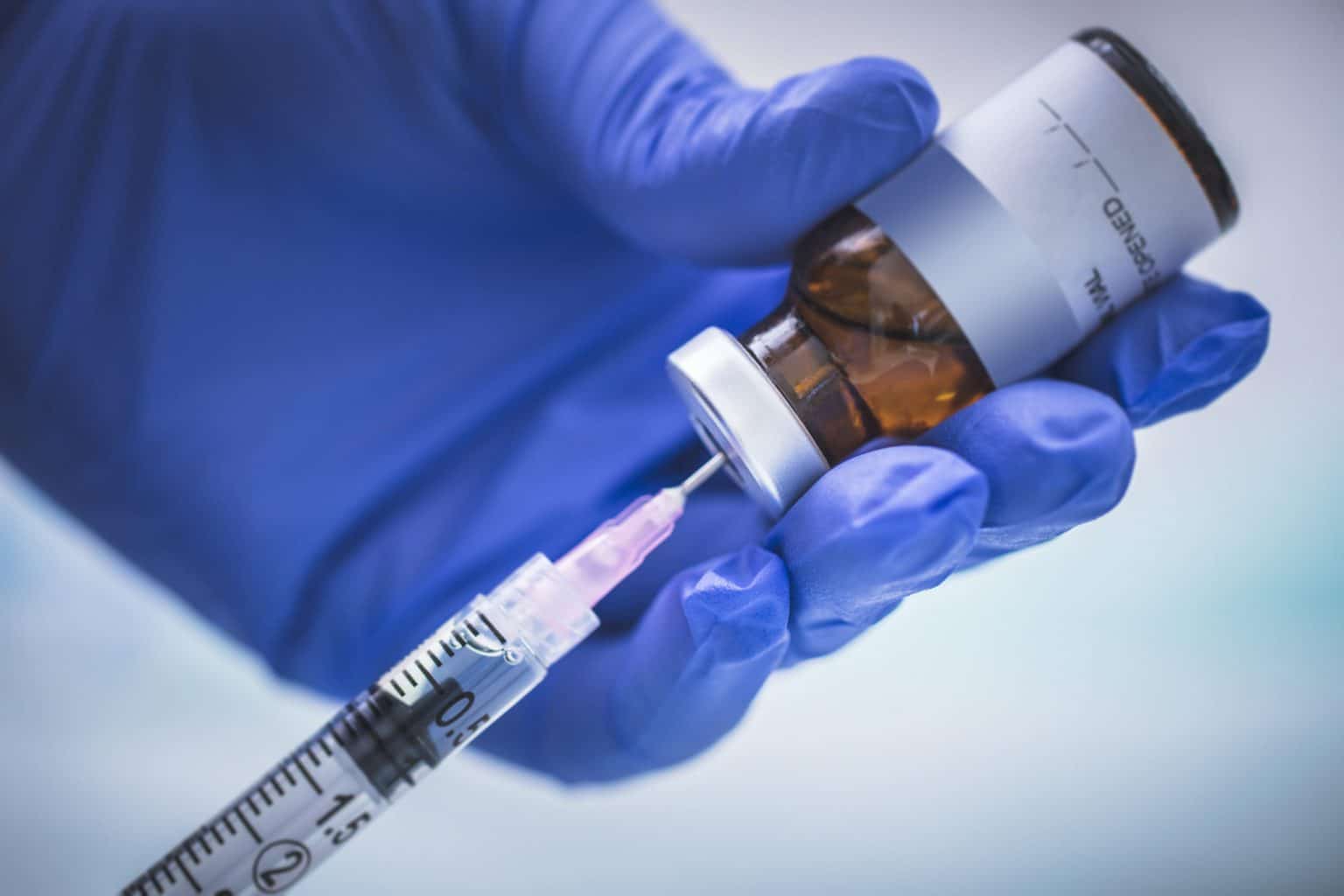 People who suffer from allergies that don't respond to medical treatment may find relief from immunotherapy, a method of building tolerance to an allergen by introducing it to the body in small doses over a period of time. It is usually given as injections (allergy shots), but can also be taken orally. When ingested, it is known as sublingual immunotherapy or allergy drops.
Allergy Shots Q & A
How do allergy shots work?
Allergy shots increase your tolerance to bothersome allergens. By injecting gradually increasing doses of the offending allergen extract, the immune system builds up a tolerance to that allergen. You can think of each shot as adding a brick to the "wall of protection" against things that trigger your allergies.
Which allergies can allergy shots treat?
Allergy shots can't treat all allergies, but they can help those with allergies to several different pollens, including grasses, trees and weeds. They are also beneficial for molds, house dust mites, cockroaches and pet dander. Allergy shots do not treat food allergies.
How long do you have to be on allergy shots?
It can take six months to reach a maintenance dose and six to 12 months to feel symptom relief. The time may be longer if there are allergy reactions, if you are highly allergic or if the injections are not received on a regular basis. It is important to follow the recommended schedule. If you anticipate regular injections cannot be maintained, immunotherapy should not be started. Immunotherapy may be discontinued at the discretion of your doctor if the injections are frequently missed, as there is an increased risk of reactions under these circumstances. Most immunotherapy patients continue treatment for three to five years. During treatment, patients are required to see their doctor every six to 12 months.
Should I get allergy shots?
After you have been allergy-tested and diagnosed with allergic rhinitis, our physicians use a three-tier approach for treatment: avoidance, medication and immunotherapy. Avoidance is the first step to treatment. Using medications like antihistamines and nasal sprays is the second step. The third step is immunotherapy. Allergy shots have been proven effective against inhalant allergies; however, they are not used for food allergies. If any of the following applies to you, then you may be a candidate for allergy shots:
If the medications to control your symptoms (i.e., antihistamines, decongestants) do not work very well.
If the medication used to control your symptoms produces too many side effects.
If complications (i.e., sinus infections, ear infections) develop.
If medications control your symptoms, but your symptoms flare back up every time you try to reduce your medications.
If you can't effectively avoid things that trigger your allergies.
If you would rather take a series of allergy shots than daily medications.
If you would rather treat the actual problem rather than use medications to control symptoms.
How effective are allergy shots?
Allergy shots are the most commonly used and most effective form of allergy immunotherapy. According to the National Institute of Health, 85% of people with allergic rhinitis will benefit from allergy shots within the first year, lessening their symptoms and need for medication.
Are allergy shots safe?
Yes, allergy shots are safe, but they are associated with some risks. This is because a substance to which you are known to be allergic is being injected into you. The most common is a local reaction. Local reactions are usually restricted to a small area of itching, redness or swelling around the site of injection. These are more likely to occur as you reach higher concentrations and higher volume injections. Reactions may occur several hours after the injection. The risk of a serious allergic reaction is rare but may include serious life-threatening anaphylaxis.
Most of the time, a shot of epinephrine will relieve symptoms. Serious allergic reactions normally occur within 30 minutes. As a result, patients are required to remain in the office for 20–30 minutes after their shots are given for observation. Less frequently, patients may have a delayed reaction outside of 30 minutes. All patients undergoing allergy immunotherapy are required to fill a prescription for epinephrine (EPIPEN®), which they bring to each allergy injection appointment.
Will my insurance pay for allergy shots?
Generally, allergy shots are a covered service. We encourage you to contact your insurance provider to confirm the benefits available to you. If your insurance company determines a particular service is not covered due to policy provisions or is determined not reasonable and necessary under your insurance contract, the balance remaining will be your responsibility. Your insurance company may require deductibles and coinsurance. We advise you to contact your insurance provider to verify your benefits. If you require action on our part, contact us to discuss your needs. We may use the following CPT codes for allergy treatment: 95115 (single shot), 95117 (multiple shots) and 95165 (vial preparation).
If at any time during the course of your immunotherapy you develop a new medical condition, you become pregnant or you start a new medication, you must inform us. In particular, some high blood pressure or heart medications and certain antidepressants cannot be taken with allergy shots. You should not get your allergy shot if you have a fever, rash, asthma symptoms, or increased allergy symptoms.
Allergy Drops
Allergy drops, also known as sublingual immunotherapy, are a more effective treatment than over-the-counter pills because, like allergy shots, they combat the cause of allergies rather than the symptoms.
What is SLIT (sublingual immunotherapy)?
It is a method of treating allergies by placing a mixture of antigens, for which you tested positive, under the tongue once daily. This desensitizes or "re-educates" the body's immune system so that it does not overreact to them.
Is SLIT FDA approved?
Currently, the Food and Drug Administration has not given approval for antigens to be administered to patients in this way. The FDA has approved and labeled allergy antigens to be used in the form of injections and sublingual tablets. Therefore, the sublingual immunotherapy drops will be considered an off-label use of the antigen, which is both legal and very common (just as physicians prescribe blood pressure medication for a migraine).
How much does it cost?
SLIT is not covered by health insurance; therefore, you will be fully responsible for the treatment cost.
Estimated Cost: $225 every three months ($75/month) for three to five years. *This is an estimated cost and is subject to change.
How long will a treatment vial last?
Your vial will last 12 weeks. You should make a note on your calendar to reorder nine weeks after you start your vial.
When will I see improvement in my symptoms?
It may take three to six months to see symptom improvement, and your treatment will last three to five years.
Does it need to be refrigerated?
No. You may keep the vial near your toothbrush to remind you to take the drops daily.
How does it taste?
The drops have a slightly sweet taste due to the glycerin content.
When should I not take my drops?
Please skip your daily dose if you have a fever, wheezing or if you have any open sores in your mouth. Do not dose on days you have dental procedures.
What are some common side effects?
Common side effects of SLIT include itching of mouth or tongue, swelling of mouth or tongue, sneezing, itching in the ears, throat irritation and soreness.
The risk of a serious reaction to treatment (anaphylaxis, or throat tightness, wheezing, hives and low blood pressure) is extremely rare. You will be given a prescription for an EPIPEN® to take in the event of a severe reaction.
Is it safe to continue taking these drops if I become pregnant?
Please contact us in the event you become pregnant during immunotherapy. In most cases, you may continue taking sublingual drops if you become pregnant, but you should not begin immunotherapy during pregnancy.
Call St. Cloud Ear, Nose & Throat for more information or to schedule an appointment. (320) 252-0233