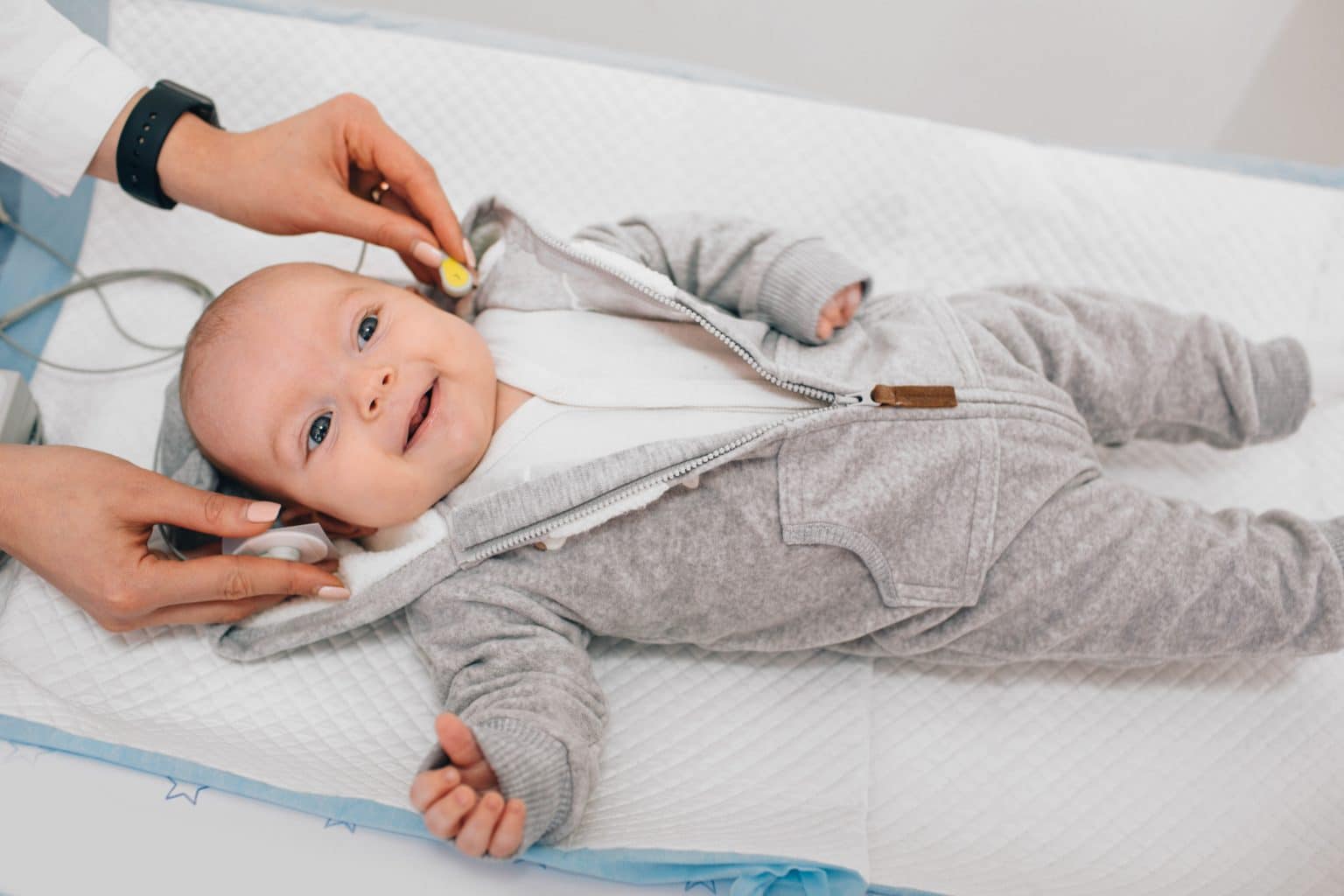 St. Cloud Ear, Nose & Throat is able to assess hearing loss at any age, even for newborn infants. We have equipment available that can screen babies hearing and determine the type and degree of hearing loss the baby may have. That way, the correct treatment options are available to the child.
Why Is Early Detection So Important?
Nearly three of every 1,000 babies are born with some form of hearing loss. The early part of a child's life are critical in physical development and forming emotional, learning and communication skills. Because of this, babies with untreated hearing loss often experience major developmental setbacks.
I started here right out of graduate school and have been encouraged and supported to grow and develop constantly. I look forward to my next 15 years here.

– Alex
There Are Two Common Hearing Tests Used for Newborns
The first is called an Auditory Brainstem Response (ABR) test, which measures a baby's hearing nerve response using electrodes. The second is the Otoacoustic Emissions (OAE) test, which uses a microphone to detect a signal from a normal hearing ear. The signal is not present in ears with hearing loss.
False Positives for Hearing Loss Are Common in Newborn Screenings
Babies have a first hearing screening within a few hours or days of birth. Statistics show that approximately 2% of infant hearing tests performed in the U.S. indicate hearing loss. Rather than a diagnosis, these tests help your doctor identify a potential problem as early as possible, promoting the prevention of developmental disorders.
Newborn Hearing Loss Potential Causes
Premature birth or other complications
Family history of hearing loss
Infections such as meningitis or cytomegalovirus
Call St. Cloud Ear, Nose & Throat for more information or to schedule an appointment. (320) 252-0233