Should You See an Audiologist?
Audiologists work with patients of all ages, treating infants, children and adults for a variety of hearing and balance problems—they provide services that include:
Performing diagnostic tests to determine the type and degree of hearing loss or balance disorder
Fitting and dispensing hearing aids for patients of all ages
Assessing candidacy for and programming implantable hearing devices (e.g., cochlear implants, bone-anchored hearing aids, etc.)
Counseling patients and their families on communication strategies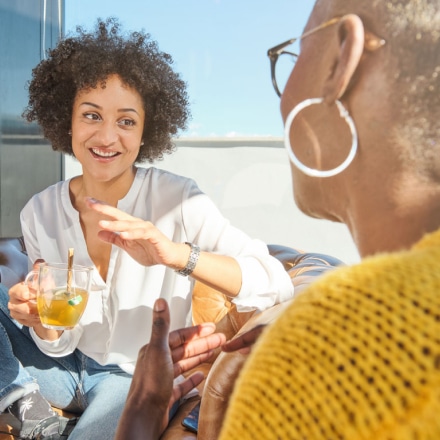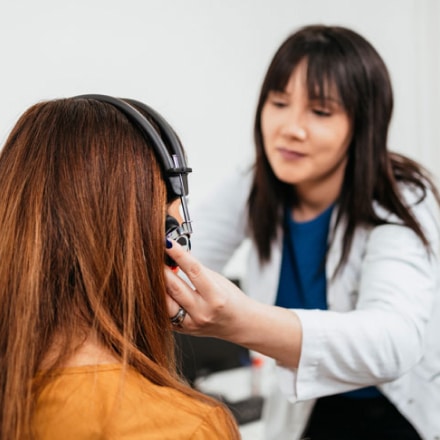 What To Do and What To Expect When You See an Audiologist at St. Cloud ENT Clinic
1. Setup an Appointment
We can help you schedule an appointment with the right specialist for your needs. Hearing loss is common, and an in-person visit is the first step towards treatment. Family members or friends are always welcome.
2. At Your Appointment:
An audiologist will test your hearing to determine the cause and severity of your hearing loss. They will answer all of your questions and work with you to find the right treatment solution for your needs.
If It Is Determined That Your Hearing Loss Is Medically Treatable:
Our audiologists will refer you to one of our ear, nose and throat specialists and supply them with the diagnostic tests needed for them to make a recommendation for a medical or surgical treatment.
If It Is Determined That the Best Treatment Option For You Is a Hearing Aid:
Our audiologists will ask you questions to help select the appropriate technology level and options for your hearing aid. Together we'll help make decisions to customize the hearing aid for your needs, then we'll guide you through the hearing aid fitting process. Our audiology team will provide ongoing support every step of the way.
3. Follow-Up Consultation
Follow-up visits are scheduled after your initial fitting. During your initial trial period, these follow up appointments are more frequent.  After you are comfortable with the devices, we will follow up with you one to two times per year to ensure your hearing aids are working well for you.  Your audiologist will work with you to make further adjustments, answer any additional questions and provide ongoing support.
I have dealt with a hearing loss most of my life, having hearing aids for 30 years. These last 14 years I have gotten my hearing aids through St. Cloud ENT. It's been a positive experience with Jessica's knowledge helping me select what works best for my lifestyle. It's amazing how much the technology advances from year to year. Jessica is very helpful in selecting programs that work great for me.

E.P. – Patient with St. Cloud ENT for 14 years.
Call St. Cloud Ear, Nose & Throat for more information or to schedule an appointment. (320) 252-0233